Conference explores wise traditions in farming, nutrition and curative knowledge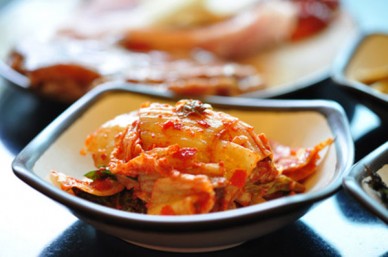 With less than two weeks to go I am very much looking forward to the upcoming Weston A Price Foundation European Conference at its new Sandown Park Racecourse venue.
The conference has a full and varied programme of talks and workshops over the weekend of February 8th-9th and will be of great interest to anyone who is involved in nutrition, smallholding, alternative therapy, farming and medicine.
It's worth a visit for the eclectic cafe menu alone but from an educational standpoint you can learn about natural beekeeping, goat keeping and keeping rabbits for meat. Outside of the smallholder specific topics you will also find many other specialist talks including those on the benefits of raw milk, traditional diets, tonic herbs and cooking and many others covering complimentary medicine and nutrition.
It's the perfect place to learn about viewpoints that challenge current accepted thinking on all these subjects and more. There is then the opportunity to discuss the ideas further with the practitioners, exhibitors and other like-minded attendees.
As well as talks there will be practical workshops and demonstrations taking place throughout the weekend. The popular fermented foods workshops, previously covered on Radio 4's The Food Programme, run over 3 days and let you get hands-on with fermented vegetables, tonic juice, condiments and Asian classics such as Kimchi (pictured above) and tamari sauce. Alternatively, if you want to find out more about cooking with offal, making sourdough bread or have considered starting your own micro-bakery, be sure to attend these sessions too.
When you are not sponging up the information in the seminars you can visit the exhibition area where you can meet the likes of Pammy Riggs and her traveling hen house, local food advocates Big Barn and representatives of The College of Naturopathic Medicine. You can even book yourself a spa treatment on the day. A full exhibitor list is available here.
It's worth noting that this event is CPD accredited by the Association Federation of Nutritional Practitioners (FNTP) and British Association of Applied Nutrition and Nutritional Therapy (BANT). It is also working toward accreditation from The Naturopathic Nutrition Association.
I look forward to seeing you there.
Most recent Blog articles