Book review: Gardening for profit - from home plot to market garden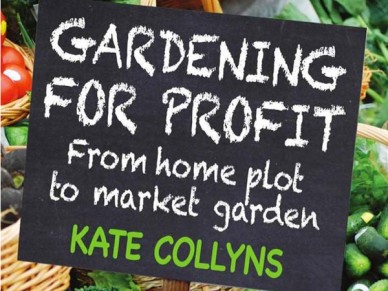 This book is not an instruction manual to growing vegetables for retail nor is it intended to be. It focuses very closely on the business side of market gardening and to that end does a good job.
It starts with specific information on essential equipment and how to find your land before moving on to researching your market, raising money for your venture, selling produce, retaining custom and suggestions for diversification. The information is a mixture of facts and the authors experience and reveals several interesting tips on keeping the fundamentals of your business running smoothly.
Particularly useful is the information about the alternatives that are available for both acquisition of land and type of businesses outside of the plain old sole trader or ltd company options
There is also a comprehensive reference section at the end with plenty of contacts for further information.
It's not a huge tome with the main editorial body running to about 145 pages on the iPad Kindle version I read. It also ended at around 55% of the indicated page count which caught me by surprise. However, it does unearth many useful gems of information and, although there are huge amounts of information available online these days, for those of us that still like the convenience of having it all collated in one handy place the Kindle price of £6.71 is well worth it. This is an enjoyable and encouraging read for anyone considering their own growing business and while it could go into more detail in some areas it generally offers pointers for other resources to fill any gaps.
Author: Kate Collyns
Price (at time of publication): Kindle £6.71, Paperback £8.85
ISBN: (10) 0857841300 (13) 978-0857841308
Publisher: Green Books
Get it here:
Most recent Features articles