Rare breed poultry urgently need new homes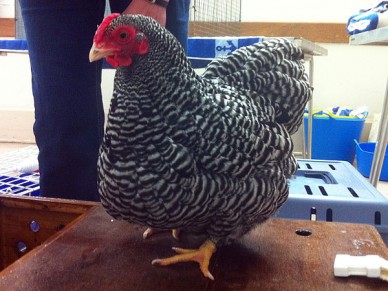 UPDATE: All poultry have now been sold.
A poultry project sited near Aylesbury in Bucks, which has unfortunately lost its main source of funding, is looking to re-home its collection of up to 600 rare breed birds. Priced at £15 each, there is a huge variety on offer and although some may need a bit of time before they are back to tip top condition this is a great opportunity to pick up some popular and unusual breeds at way below their usual market value.
At the time of publication the list of breeds included: Andalusian, Blue Laced Barnvelder, Double Laced Barnvelder, Silver Laced Barnvelder, Dark Brahma, Gold Brahma, Silver Campine, Gold Campine, Citrus Campine, Black/Blue Cochin, Cream Legbar (Blue Egg), Cream Legbar (Show), Crevecour, Black Croad Langshan, White Croad Langshan, Derbyshire Redcap, English Maran, Ermine and White Faverolle, Fayoumi, Friesian, French Maran, Houdan, Indian Game, Black Jersey Giant, Blue Jersey Giant, La Fleche, Lakenvelder, Brown Leghorn, Malay, Modern Game, Naked Neck, New Hampshire Red, Cuckoo Orpington, Gold Laced Orpington, Penedesenca, White Crested Black Poland, Gold Sicilian Buttercup, White Siciliana, Spanish, Scots Grey, Sumatra, Light Sussex, Speckled Sussex, Vorwerk, Silver Laced Wyandotte, Partridge Wyandotte, Red Saddled Yokohama, Duckwing Yokohama, Dutch Bantam, Indian Game Bantam.
If you are interested in any of these breeds specifically or would like to browse the breeds available please call David Spackman on 01278 661007 for more information. Unfortunately there is only limited time until alternative arrangements will have to be made for the remaining stock so act quickly and you could help the re-homing effort and get yourself a bargain too.
Most recent News articles