New smallholding programme for nutrition, farming and alternative medicine conference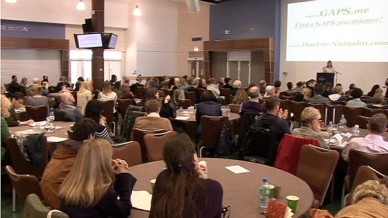 February 8th-9th sees the annual Weston A.Price Foundation's European Conference and exhibition at its new Sandown Park venue. Now in its fourth year the extended 2014 programme includes talks and workshops which will be of interest to smallholders, CAM therapists, nutritionists and self-sufficiency practitioners alike.
Of particular interest to Pocket Farm readers will be biodynamic beekeeping, keeping a dairy goat, keeping rabbits for meat and a session on starting a micro-bakery business. There are also workshops covering making sourdough bread, cooking with offal and an introduction to fermented foods such as Korean style fermented vegetables, mustard, ketchup and chutneys, which are all delicious traditional ways to store the abundance of veggies from your allotment.
Pammy Riggs, author of Keeping Chickens For Dummies
, will also be on hand throughout the weekend to take your questions on chicken husbandry.
The Foundation campaigns for wise traditions in food, farming & the healing arts and is dedicated to restoring traditional, nutrient dense foods to our diet. Healthy soil, organic farming, artisan food production, nutritional understanding and non-toxic therapies will all be under discussion.
The Foundation challenges conventional thinking on nutrition and event organiser Philip Ridley explains "We believe that healthy food begins with healthy soil. We emphasise grass fed animals and organic farming and encourage our members to produce their own food or at least pay attention to food providence. The nutrition side is very exciting because, in promoting natural whole foods, we question many of the established nutritional guidelines such as the demonisation of cholesterol and animal fats that would eliminate many of the most nutrient dense traditional foods from our diets. We emphasise nose to tail eating, identifying the nutritional qualities of organ meats and bone broths along with other treats such as raw milk straight from the cow." He continues, "The conference brings together delegates and speakers with the intention of building community and stimulating discussion".
Topics in other sessions include GMOs, traditional diets, ancient medicine and a wide variety of nutritional subjects. Full programmes for each day can be found here.
Early booking for the popular workshops is recommended and advance purchase avoids paying more on the door. Look out for an update closer to the event date.
Venue: Sandown Park Racecourse, Esher, Surrey.
Tickets: Weekend: £145 Day: £85 (Concessions available)
Contact: philridley@hushmail.com
Website: westonaprice.org/london
You can see an Introduction to Weston A. Price here:

Introduction to the Works of Dr Weston A. Price – Sally Fallon Morell from Wise Traditions London on Vimeo.
Most recent News articles