Could the answer to red mite infestations be….mites?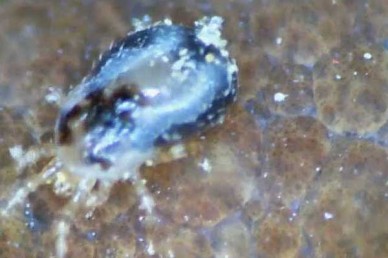 A new product enlists the help of mother nature in the fight against red poultry mite. Androlis is the trade name for a predatory mite (Androlaelaps casalis), that specifically targets red mites at all stages of their lifecycle.
Red mites are an ever-present problem for many chicken owners with infestations causing stress, anaemia, a drop in egg production and, in severe cases, death.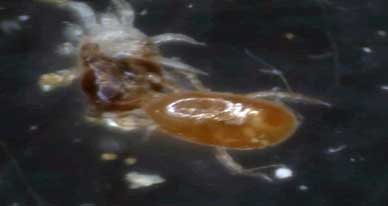 The Androlis predatory mite attacking a red chicken mite
Originally discovered residing in birds nests, the predatory Androlis mite is simply released into the infested area where it will go to work seeking out and feasting on red mites and their eggs. They do not venture onto birds and die off after about 4 weeks when their food source is depleted. For smaller coops that are cleaned out more regularly they can also be released from slow release 'prevorus' tubes (available separately) that can be attached to perches or branches – these prevent the predator mite from being thrown out with the litter.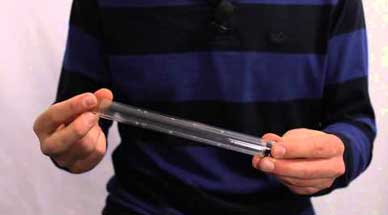 Slow release prevorus tubes for regularly cleaned environments
One of the biggest advantages over chemical treatments is that red mite can't become resistant to the Androlis predator meaning you can reapply as often as necessary for effective ongoing control.
Androlis do become less active below 15 degrees C but, as red mite infestations are most prevalent during the summer months, this won't generally be an issue. This tendency to become inactive at low temperatures does also have benefits though, as it means they can be stored in a fridge for up to two weeks before release.
Androlis will work with any bird affected by red mite and may prove a good alternative if your regular treatment is becoming less effective or if you are worried about using chemicals around them.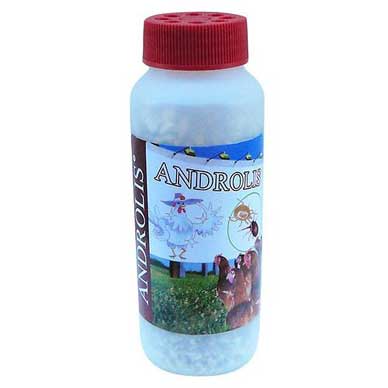 The Androlis M size bottle is suitable for around 10 birds
Starting at an RRP of £25.95 Androlis is available in pack sizes to treat 10-200 birds and can be purchased via mail order from exclusive UK supplier Dragonfli Ltd
Most recent News articles