Diary date: Essex Young Farmers' Country Show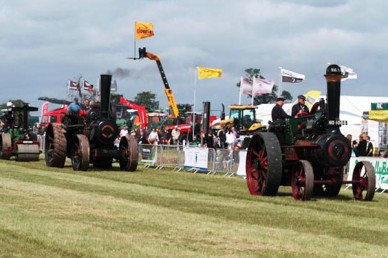 Contrary to what a certain television programme might have you think there is most certainly another way in Essex. The Essex Young Farmers' Country Show takes place on Sunday 19th May 2013 at Boyton Hall, Roxwell and offers a spectacular fun-filled family day out that is much more green fields than high heels.
Organised and run solely by the Young Farmers Show Committee this is one of the key events in the County's country calendar. All twelve Essex Young Farmers Clubs are represented on the Committee and this dedicated group of 16-26 year olds pull out all the stops to ensure that every aspect of rural life is represented. Children can get up close to the animals in the livestock area where they can watch and learn about the different species and breeds from day-old chicks to alpacas, cows and sheep. With other highlights including the festival of food, country crafts halls, motorised display teams, traction engines and the ever popular dog and duck show, the day promises to thrill, entertain and educate visitors from both the rural and urban communities.
Gates open at 9am with ample free parking for all. Tickets can be bought in advance at a reduced rate from the Young Farmers' Show office on 01245 360442 or via the website where you can also find more information on the day's events.
Most recent News articles