Campylobacter in the UK poultry population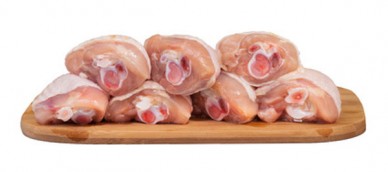 Some years back, any mention of health issues and chickens, particularly eggs at the time, would almost certainly have involved salmonella.
However, these days however with the help of vaccination programmes and good bio-security measures, salmonella really is a thing of the past and is now largely eradicated from British flocks.
That is not the end of the story though as there is another bacteria that has taken up the mantle and could now be present in as much as 70% of UK poultry. Campylobacter is a naturally occurring bacteria and is currently the most common cause of food poisoning in the UK. Although it can be found freely in the environment, other meats, untreated water, pets and many other sources, it is most likely to be encountered in fresh poultry meat – predominantly chicken.
It is thought to be responsible for nearly half a million cases of food poisoning, over 20 thousand hospital stays and around 100 deaths every year.
Due to its adaptive nature it is proving difficult to formulate a vaccination for campylobacter. At present the large processors of poultry products only real means of control are high standards of bio-security such as changing boots when walking between separate housing areas, good hand hygiene, rodent control and ensuring clean water supplies.
On a smaller scale, although it is impossible to guarantee that your birds won't pick it up from the surrounding environment there are steps you can take to minimise risk. Keeping other livestock and pets separated from your flock along with a strict cleanliness routine can all help reduce incidence. If your birds do become infected you won't notice as an infection causes no visible signs of ill health in poultry.
Although campylobacter is prevalent in fresh poultry meat thorough cooking will kill it off effectively and this along with good handling and storage practices should ensure that any illness is avoided. Remember that raw food should be stored below cooked food in the fridge and hands and work surfaces should be regularly disinfected when preparing food. Freezing meat should also kill the bacteria.
In humans symptoms of campylobacter infection include classic food poisoning presentations such as diarrhoea, vomiting, stomach pains or cramps and fever. Many cases will recover on their own after a few days but if you don't show any improvement or show a rapid decline in health with these symptoms you should be seen by a doctor.
The Joint Working Group on Campylobacter Reduction comprises the British Poultry Council, the British Retail Consortium, the NFU, the FSA and Defra and is working hard to establish effective methods of control. It will be hosting a conference on March 28 to share best practice and discuss current and future areas for development. The upcoming Food Safety Week, June 16-22 2014, will also highlight the problem and raise awareness of good food hygiene practice to the general public.
Most recent Blog articles